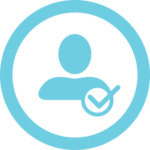 While having a shiny, new CRM system is a great step forward, it's potential as a company asset remains untapped when employees lack the knowledge of how to utilize it effectively. To fully harness the benefits of your system, it's imperative that every member of your organization feels comfortable using it efficiently and consistently.
Recognizing the critical role of end-user training in achieving high system adoption rates, we bring over a decade of expertise in delivering CRM solutions to the table. We possess the skills to provide comprehensive training sessions, whether in-person or online, catering to all your end-users' needs. After your system is up and running, our training is meticulously customized to align with your organization's specific usage patterns.
Our extensive experience spans various industries, including healthcare, education, sales, technology, and more. We prioritize training that aligns with what was developed during User Acceptance Testing (UAT), ensuring that your team not only grasps the system's functionality but also knows how to leverage it effectively for your business needs.